Full Music Winners List of 41st NAACP Image Awards
剛在星期五晚上舉行的
41st NAACP Image Awards
,惠媽因身在澳洲進行巡演,不克出席參加。當初提名
Outstanding Female Artist
部分,由
Mary J. Blige
獲獎,另一項
Outstanding Music Video
的提名,惠媽打敗
Maxwell
,
Alicia Keys
,
The Black Eyed Peas
,
Jamie Foxx
等人,為自己NAACP Image Awards的得獎紀錄,再添一座新獎座,目前惠妮在歷屆NAACP Image Awards的得獎總數,累計為15座。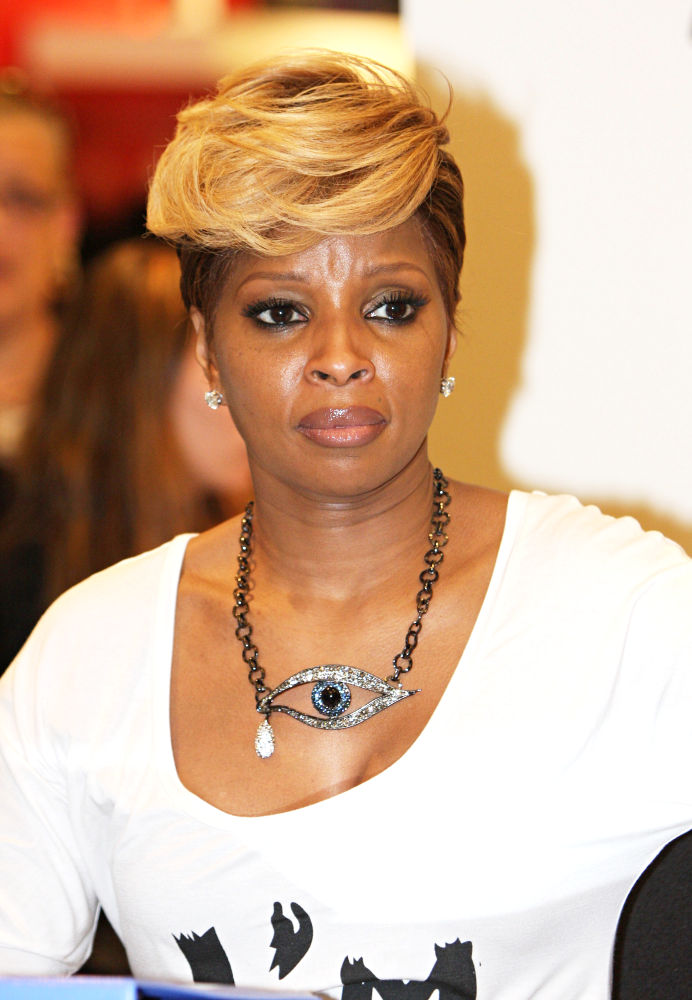 Mary J. Blige collects two awards for Outstanding Female Artist and Album, while Keri Hilson is handed her first NAACP trophy for Outstanding New Artist.
One of the musicians coming home victorious the 2010 NAACP (National Association for the Advancement of Colored People) Image Awards was Mary J. Blige. The singer walked home with two coveted prizes, leading winners list in the music field.
Mary won Outstanding Female Artist, beating Alicia Keys, India.Arie, Rihanna and Whitney Houston. She received her second trophy for Outstanding Album, thanks to her latest effort "Stronger With Each Tear". In this category, the singer who was absent from the February 26 gala ceremony pushed aside Jay-Z, Mariah Carey as well as Maxwell and once again blocked Alicia from taking home an award.
Though losing Outstanding Album title to Mary, Maxwell still managed to steal a prize in another category. He was named Outstanding Male Artist, winning over Anthony Hamilton, Charlie Wilson, Ne-Yo and Jay-Z. "I don't know what to say, I can't believe this," he said when accepting the award.
Other winners included Whitney Houston whose Melina Matsoukas-directed "I Look to You" video won Outstanding Music Video, Keri Hilson who picked up her first NAACP trophy as Outstanding New Artist, and Black Eyed Peas who added Outstanding Duo, Group or Collaboration to their awards collection.
The 41st Annual NAACP Image Awards was held at the Shrine Auditorium in Los Angeles. It also recognized those working in movie, television and literature. Special honoree was Wyclef Jean who was handed Vanguard Award for his humanitarian work in Haiti. He said, "This award is for all of those people that you don't see on the ground working."
音樂類得獎名單如下:
* Outstanding New Artist: Keri Hilson
* Outstanding Male Artist: Maxwell
* Outstanding Female Artist: Mary J. Blige
* Outstanding Duo, Group or Collaboration: Black Eyed Peas
* Outstanding Jazz Album: "He and She" - Wynton Marsalis
* Outstanding Gospel album: "Still" - BeBe Winans and CeCe Winans
* Outstanding World Music Artist: "Black President" - Sila and the Afrofunk
* Outstanding Music Video: "I Look to You" - Whitney Houston
* Outstanding Song: "God In Me" - Mary Mary
* Outstanding Album: "Stronger With Each Tear" - Mary J. Blige
Source:
AceShowbiz
惠妮歷屆NAACP形象獎提名獲獎紀錄看這邊:
惠妮歷屆NAACP形象獎提名獲獎紀錄
Whitney Houston - I Look to You