Whitney將預錄GMA秋季演唱會表演內容,隔日在GMA播出
9月即將在GMA秋季演唱會上表演的惠媽,
據傳已經準備好預錄部份的表演內容
(經由惠媽提出要求,固定在周五登場的GMA演唱會,將會提前一天舉行,以配合咱家天后的作息,然後於隔天的節目播出),此舉據說是因為惠媽雖想當農婦,但卻沒早起的習慣(相對她早上也沒吊嗓開喉的習慣!),可能無法在早上7:30能有完美表現....(此舉對NYC市民來說,也是一大福音!大家不用一早被爆破音嚇醒..XD)

Whitney Houston, We Have a Problem... With the Alarm Clock!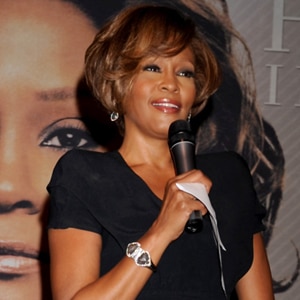 Good Morning America can't get a rise out of Whitney Houston. According to Page Six, Whitney isn't a morning person. News flash, right? A source tells the gossip spillers that, "Lots of singers don't like to perform at 7:30 in the morning," though lesser stars often get their arms (and vocal chords) twisted to perform.
But Miss Houston will pre-record her segment for a September GMA gig, thankyouverymuch! Whit gets Diva treatment because, well, she's a diva!
And, seriously, we can't blame her. We've got to do a vocal warm up just to watch TV at that hour!

Source:E! Online

8月份GMA夏日演唱會排程如下:

Friday, Aug. 7 -- David Cook, Kris Allen and Adam Lambert
Friday, Aug. 14 -- Kenny Chesney
Friday, Aug. 21 -- Reba McEntire

9月的排程,我想最近應該就會公佈了!

---

上週五(7/31)剛表演完的Kelly Clarkson,昔日還算可人的外表,完全不復見了。這次亮相給我的感覺是,她比2月在Clive老爹的葛萊美派對上亮相時更胖,跑宣傳不是應該會很操嗎?為何她還能胖成這樣.....XD

Kelly Clarkson- Walk Away (Live At Good Morning America 07/31/2009)



Kelly Clarkson- Already Gone (Live At Good Morning America 07/31/2009)



腰線,Already Gone...
低腰褲,Already Gone...

雖說當個快樂的胖子,會比當個憂鬱的瘦子來的好。但Kelly Clarkson,妳真的胖的太不像話了,妳是希望Clive老爹,幫妳接下KFC的代言嗎?